Richard Hutchison's Team In Training Page
Racing to Save Lives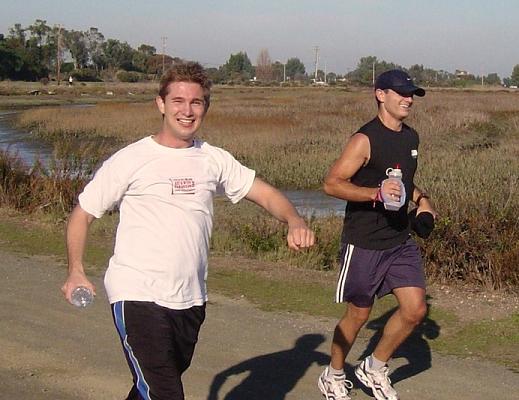 8 Mile Training Run (Right Click and View for Larger)
Hi, I'm Richard and welcome to my Team In Training home page.
Who: Richard Hutchison
What: Running my 3rd marathon
Where: Rome, Italy
When: March 16,2008
Why: To raise awareness and funds for blood-related cancer and the Leukemia & Lyphoma Society. Plus for my friend Doug and Aunt Sam
All donations are 100% tax-deductible and benefit the Leukemia & Lymphoma Society. 75% of your donation goes straight to the cause while 25% covers expenses. More information about the Leukemia & Lymphoma Society can be found at www.lls.org Suggested Donation Amounts:
$26.20 -- $1 per mile for the 26.2 miles I'll be running
$50 - 1 tank of gas in your SUV
$75 -- Your monthly gym membership you don't use
$100 -- Help fund the next research at Stanford
$262 - $10 per mile for the whole 26.2 miles
_ _ _ _ -- Your Choice
My goal is 80 people 80$ and anyone who donates over 50$, if you provide a mailing address, will be mailed a CD with a photo album from Rome!
Checks can be written to the Leukemia & Lymphoma Society and sent to 701 First Avenue, Sunnyvale, California 94089 attention Richard Hutchison. Thanks for your support!! Got a question email me at logitechreciever@hotmail.com